You've probably clicked through to here because you've asked yourself: what are some off-the-beaten-tracks sights in NYC? Well, you've found the right corner of the internet for answers as we love everything to do with New York City, and we've written this guide to the lesser-known spots in NYC.
If this guide inspires you to travel with us, please check out our Private NYC Tours and our Custom NYC Tours. And please get in touch if you have any questions. So, let's start exploring the off-the-beaten paths through the greatest city on Earth!
NYC's Rock and Roll Scene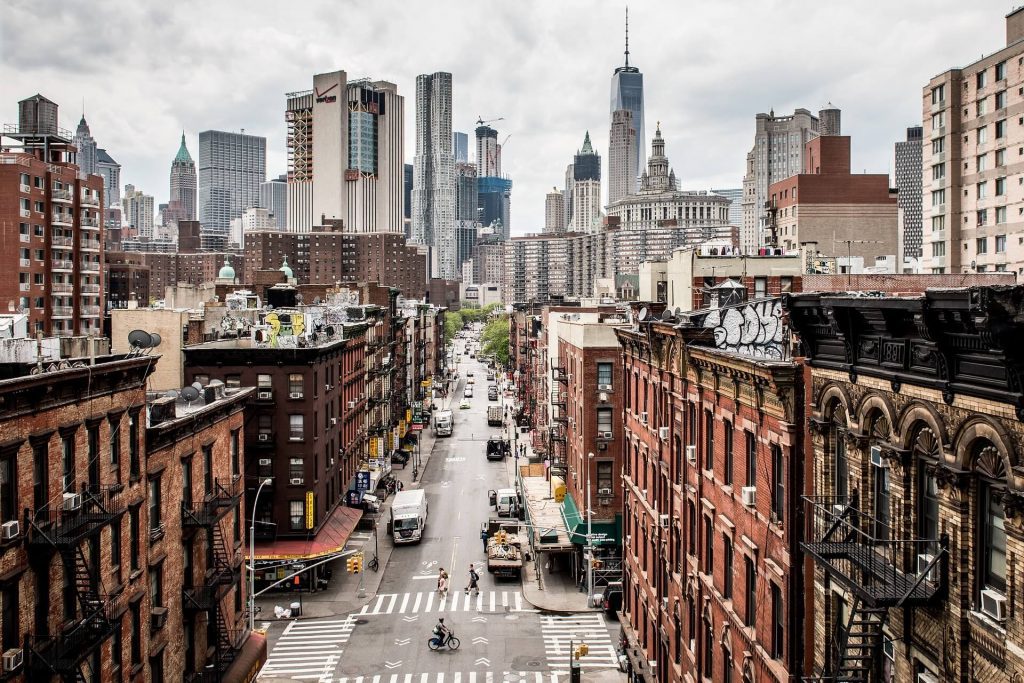 Leave no rock unturned in your search for authentic New York experiences! While your mind might go to places like Memphis and Nashville when considering the origins of rock and roll, New York City's history positively overflows with rock and roll, but only if you know where to look. This is why we created our Rock & Roll NYC Private Tour. 
This experience takes you from the Lincoln Center to the East Village, uncovering the rich rock and roll history of the city, learning about icons like Bob Dylan, Jimi Hendrix, and The Ramones.
If you're pushed for time, you could simply choose to visit the Lincoln Center, but we highly recommend taking part in the full experience!
The Whispering Gallery – Grand Central Station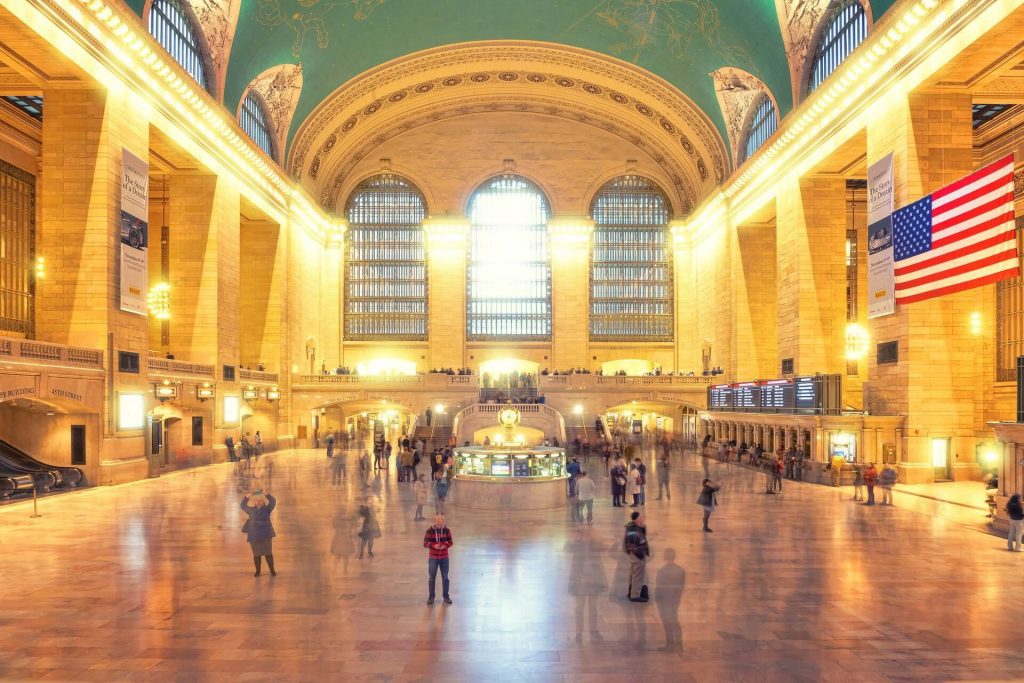 While there is nothing about Grand Central Station at first glance that could be considered "off-the-beaten-path", the Whispering Gallery is a kind of hidden spot that mostly only locals know about.
The way the domed ceiling is made makes sound carry perfectly from arch to arch, so two people can whisper to each other. It's a magical effect that can't really be explained properly; it's just something you'll have to experience for yourself!
The Rockefeller Center's Secret Garden
Once again, this is an off-the-beaten-path spot in NYC that is with a more popular destination. The Rockefeller Center is arguably one of the most famous shopping complexes in the world, so you'd be forgiven for not adding it to your journey along the road less traveled.
However, there is a secret garden along the roof of this stunning art deco building.
The garden is beautifully built and arranged, with different flowers blooming at different times of the year. It also offers stunning views of St Patrick's Cathedral — one of the city's most recognizable landmarks!
Appreciate the Art on the NYC Subway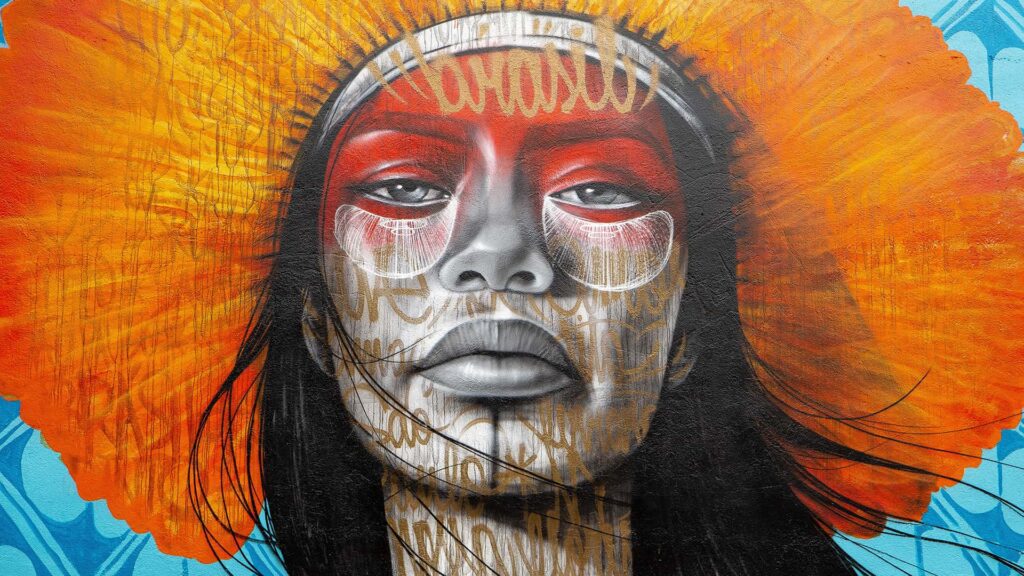 The NYC Subway is up there with the Metro (Paris) and the Underground (London) as one of the most iconic public transport systems in the world. Visitors often want to ensure they take the New York Subway at least once during their visit!
Well, there is so much more to appreciate if you take your time and look around at the spectacular art on the walls of the stations throughout the city.
With a guide on our Art of Transit NYC Subway Tour, you will be able to appreciate the small-scale models of Tom Otterness, the exquisite tilework of Elizabeth Grajales, and so much more. 
Rather than getting off the beaten path, this is an excellent way to appreciate the often-overlooked spectacles on one of the most well-worn paths there is!
See a Piece of the Berlin Wall
In a little park on East 53rd Street, you'll find a very enigmatic thing indeed: a small section of the Berlin Wall. Very from its original home, this section of the famous wall was donated in 2004 by the city of Berlin to Manhattan's Battery Park City.
Even if you've seen some of the remnants of the Berlin Wall in Berlin, there's something special about seeing this piece of European history transplanted into a New York City park!
It's also worth noting that the wall isn't just some black chunk of concrete: it is covered in art by German artists Kiddy Citny and Thierry Noir.
While many might walk past this section of the wall each day without taking note of its true significance, you can take a moment to appreciate it.
Appreciating NYC's Superhero Origin Story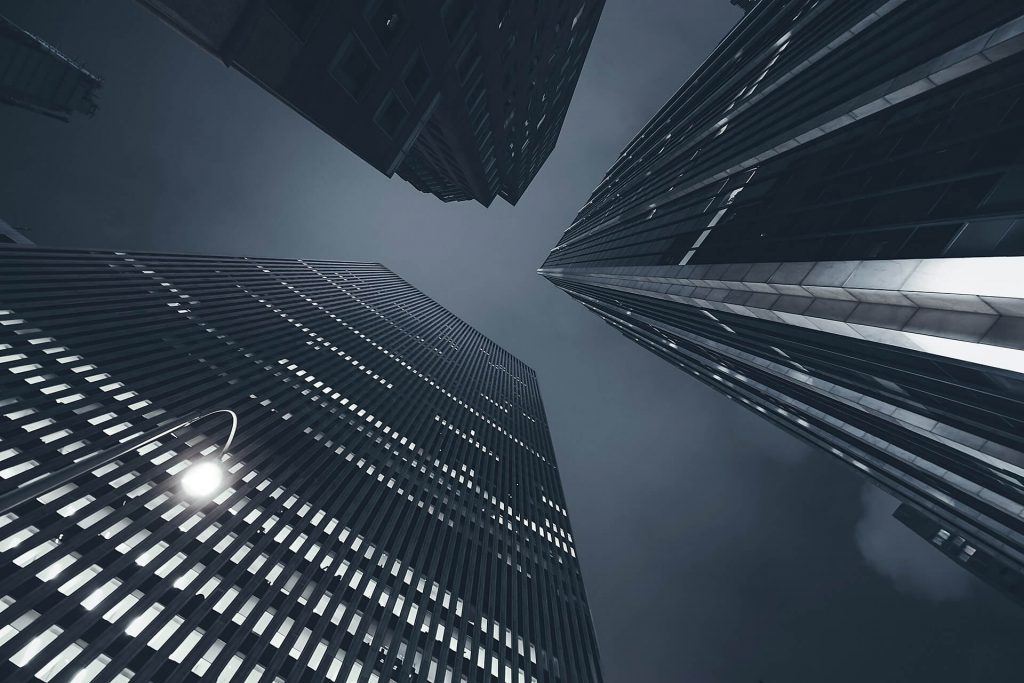 Due to the comic and movie industry, it's impossible to imagine a world without superheroes. Whether you're a huge fan or just a casual observer, it's fascinating to uncover many of the inspirations for the places and characters in both Marvel and DC's universes.
This is an area where NCY really shines as it is either the main city for many superheroes or it is the city that inspired the fictional cities other superheroes call home.
New York City was used as a basis for both Superman's Metropolis and Batman's Gotham, and it is the stomping ground for Spiderman, Daredevil, Jessica Jones, and more…
Take our tour Superheroes of NYC Tour to learn more, seeing the city from a completely new perspective.
There are, of course, millions of other places worth seeing in NYC that are off the beaten path. And there's a slightly funny irony to writing a list like this as it puts some of these spots onto the beaten path by sending people there…
Wherever you head in New York City, we hope you have an incredible time and we hope we can share part of the experience with you on a City Walks NY Tour!