When most people think of New York City – their mind is very likely to go straight to Manhattan. With it's towering skyscrapers, museums, parks, and places of cultural and cinematic significance it makes sense. While Manhattan does boast major attractions like Times Square, the Statue of Liberty, Macy's and the 9/11 Memorial – the outer boroughs have plenty to offer as well for those looking to explore a little further.
Brooklyn has been a hotspot for young professionals, creatives and investors alike for the last 15 years. As the appeal of lower rent brought crowds to the shores of Brooklyn – restaurants, cafe's, breweries, and businesses all took an interest in the growing population as well. Over 60 million visitors came to New York City in 2016 and the numbers are only expected to grow. There are 330,000 people passing through Times Square on a daily basis. A lot of these visitors will cross the Brooklyn Bridge and maybe even visit the ever improving Brooklyn Bridge Park.
A very small percentage of people go beyond the Brooklyn Bridge and DUMBO areas, leaving most of the expansive, beautiful and diverse borough of Brooklyn. We love our food as much as anything else we do well in Brooklyn. Whether you're looking for the best slice of pizza outside of Italy, the tastiest tacos outside of Mexico and SoCal or the best of anything else – we have it here. In the decades I've spent living in Brooklyn, there hasn't been a type of food I haven't been able to find. If you find yourself looking for a drink – it's a good thing we offer everything from popular local micro-breweries, Brooklyn-born distilleries to a one of a kind rooftop vineyard in the historic Brooklyn Navy Yard.
Even more – we have an amazing selection of local creatives – actors, singers, artists, designers, photographers, and musicians who've developed their craft right here in Brooklyn. With no shortage of talent – Brooklyn has something to offer to everyone who visits.
Journey across the Brooklyn Bridge as millions do every year!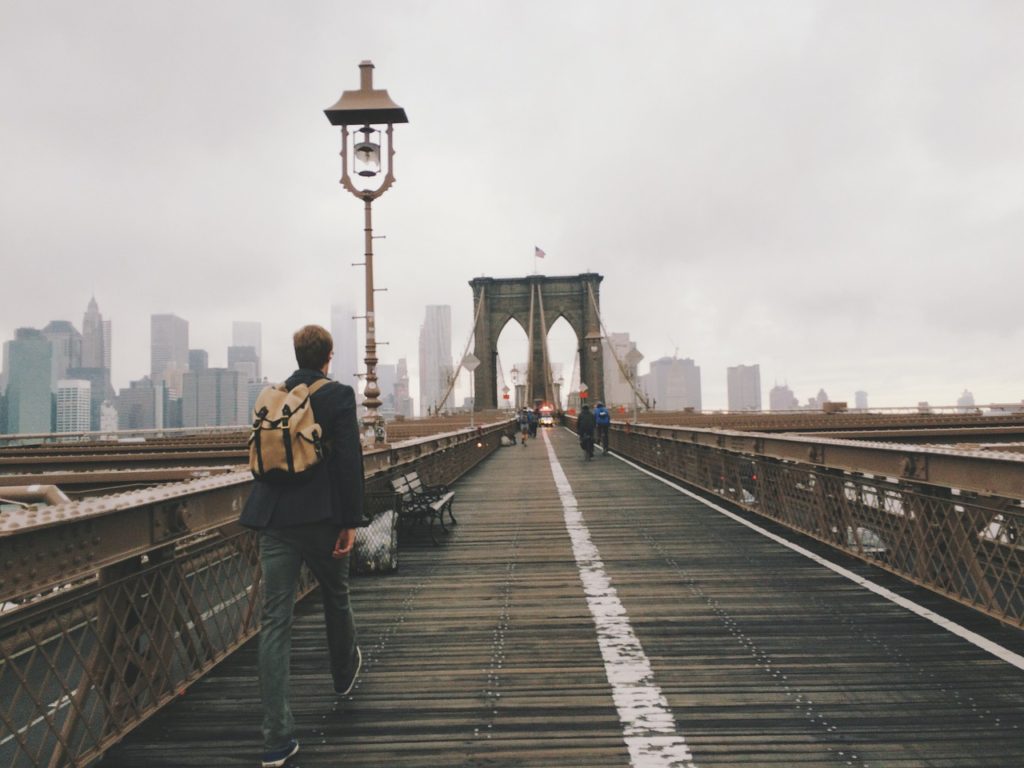 For hundreds of years, the shores of Brooklyn have welcomed visitors and permanent residents alike. By welcoming everyone with open arms Brooklyn has become home to millions. There are over 65 neighborhoods spread across the borough of Brooklyn, made up of almost 3 million residents speaking over 800 unique languages. It's no wonder that people continue to choose Brooklyn over the other boroughs with easy access to most of the borough on the MTA (Metropolitan Transportation Authority) train and buses.
So come on down to Brooklyn and get a taste of the world renowned Brooklyn hospitality.
CityWalksNY will create a custom tour for your party and give you a taste of the hospitality that Brooklyn is known for. Call us Today – 1-866-998-5757